Hi Loves!
I am working hard for the last few weeks in getting new content together. In this post you get to see what I would be wearing for NYE (I am quickly changing my mind as its cold as heck today on the east coast – check Instagram stories "Closethuntress" for outfit updates)
I went a bit ham at Victoria Secret when their Balmain collaboration came out. If you are a regular reader you know I am not into designer names but I actually loved the pieces from this collaboration, so I couldn't help myself. The next set of posts will be of all the items I scored in this shopping trip so look out for those. We are headed to a NYE party in the city, somehow I lucked out and scored advanced tickets before the prices went insane.
I wanted to turn this into a 2 in 1 motivational post in regards to facing your fears but you know I think that topic deserves its own post. So I am holding it back for now and will be posting in a few days.
But for now I would just leave you with this thought: The new year gives us an opportunity to reflect on what has happened thus far in our lives and how far we have come. It also gives us the chance to plan ahead and imagine ourselves as who we want to be. The easiest way to achieve change and follow through with your change process is to pick a theme. My theme for part of the year will be "Facing your fears". This theme becomes your bucket and you take little steps and drop them in the bucket each day, week or month. When you become too specific with your annual goals, you get bogged down and fall off the wagon way too early in the year. Instead of choosing a goal weight – chose to be healthy. Smaller and steadier but broader goal such as "I want to be healthier this year than last" will ensure you will not beat yourself up and will follow through. More on my goal of "Facing my fears" in the coming posts 🙂
If you would like to replicate this outfit, I placed similar dresses, shoes and purses in the widget below.
For NOW? HAPPPPYYYYYY NEWWWW YEAR!!!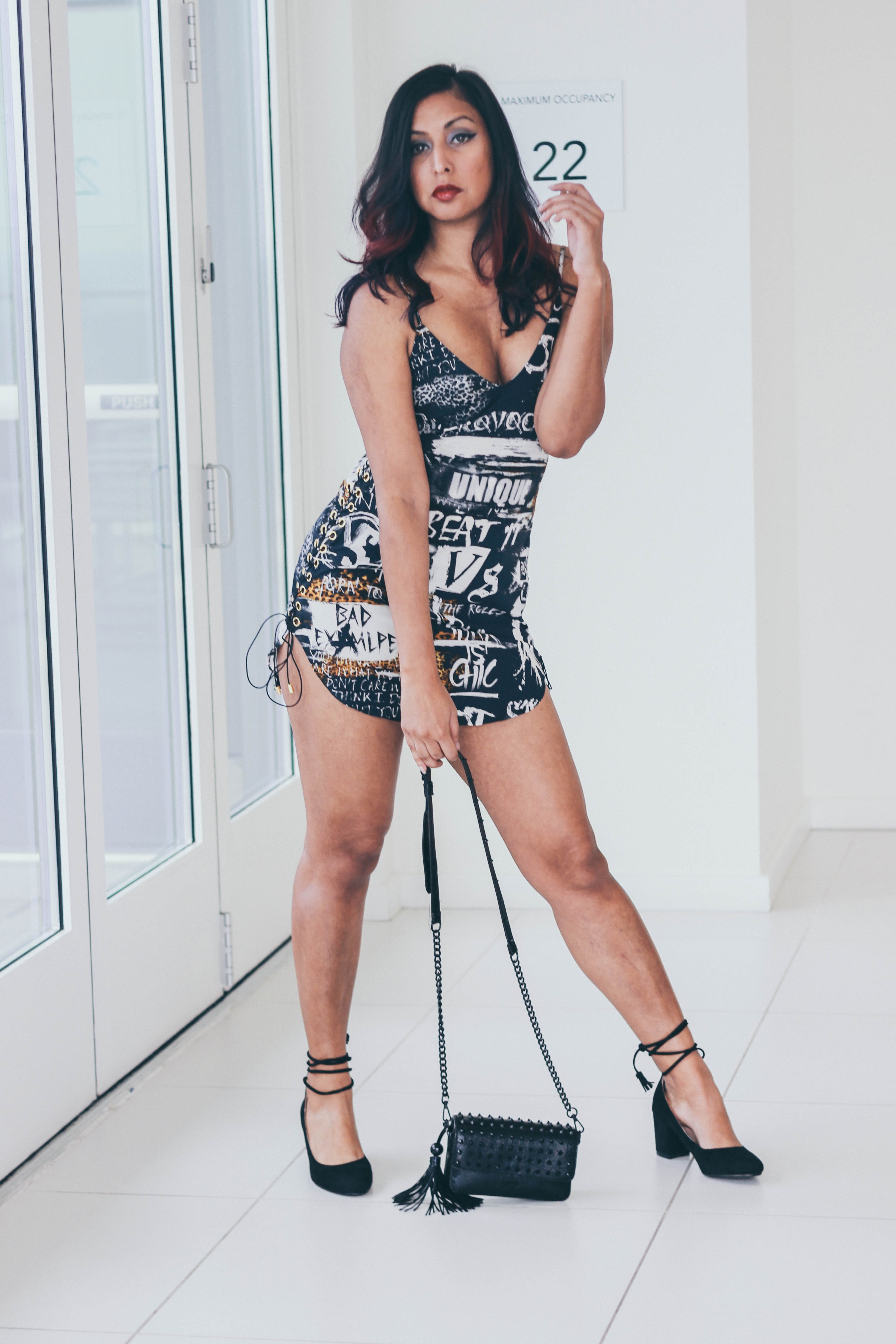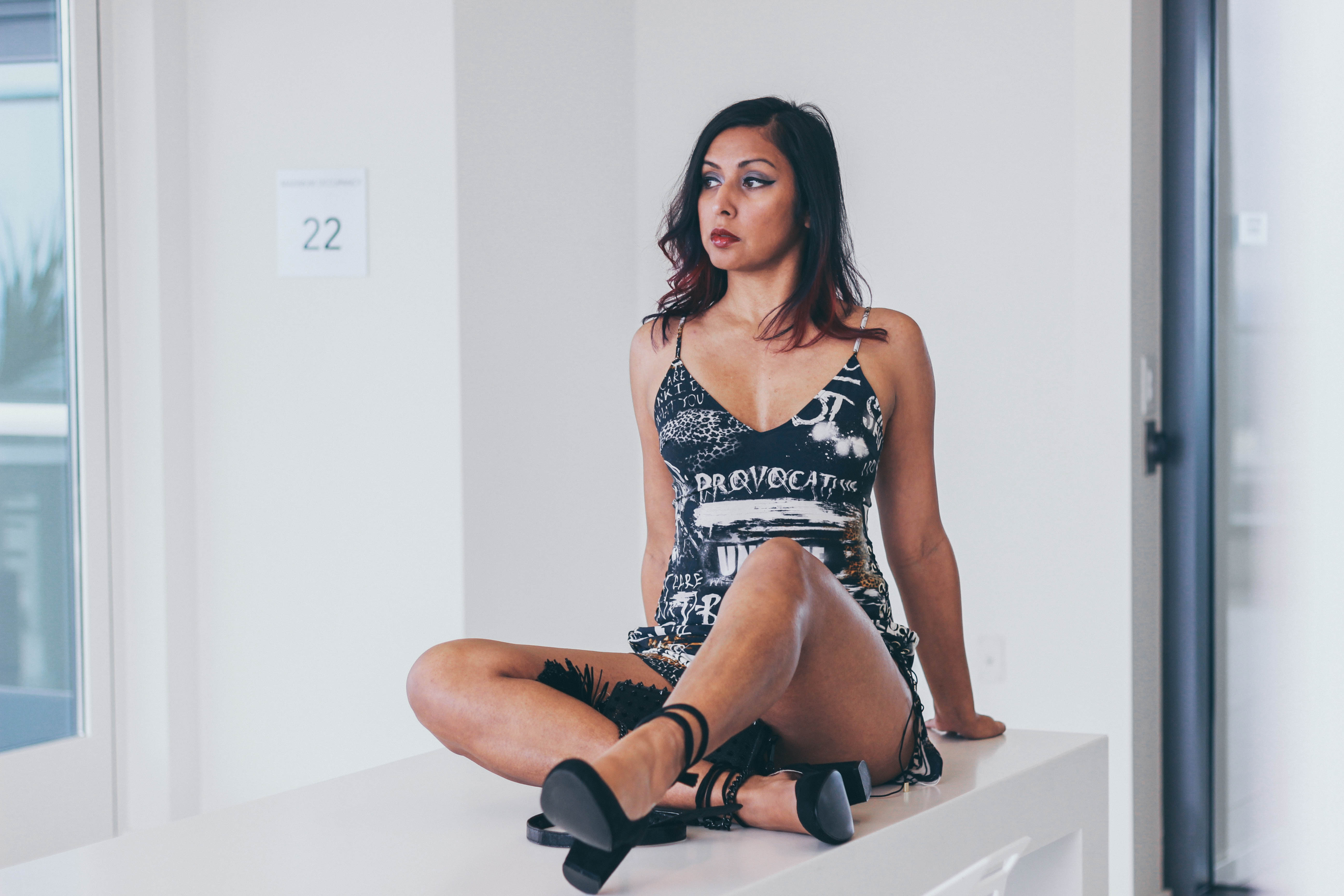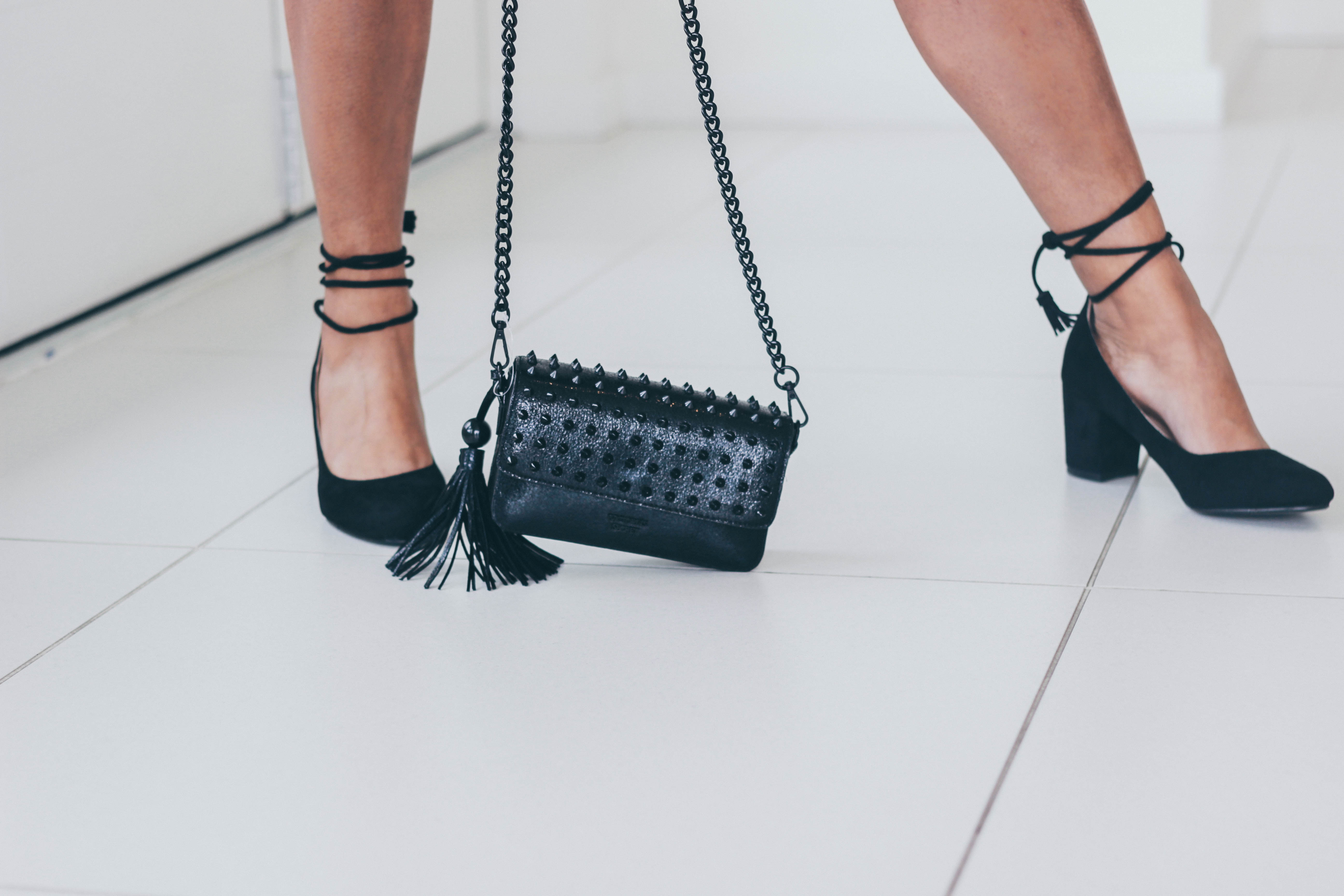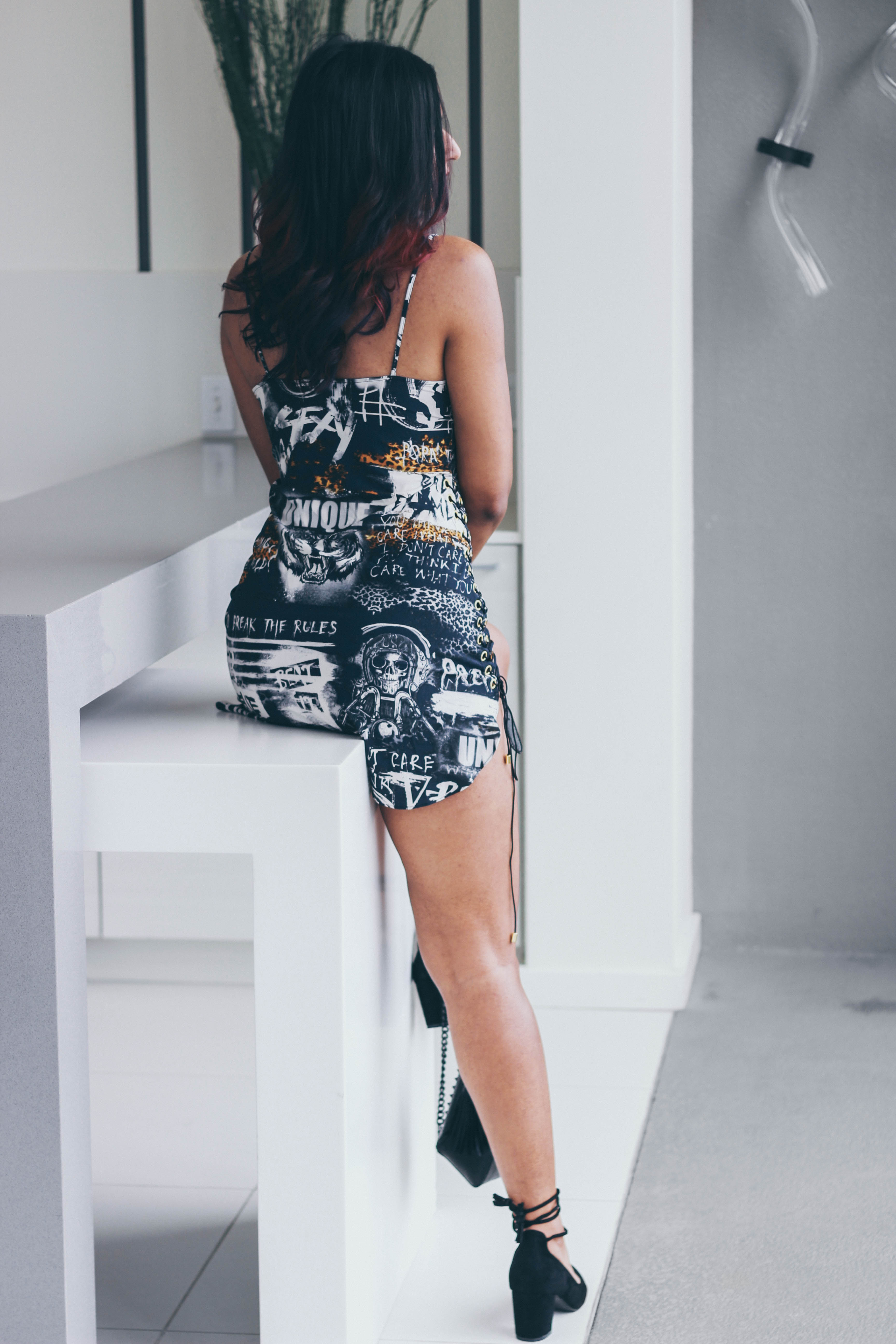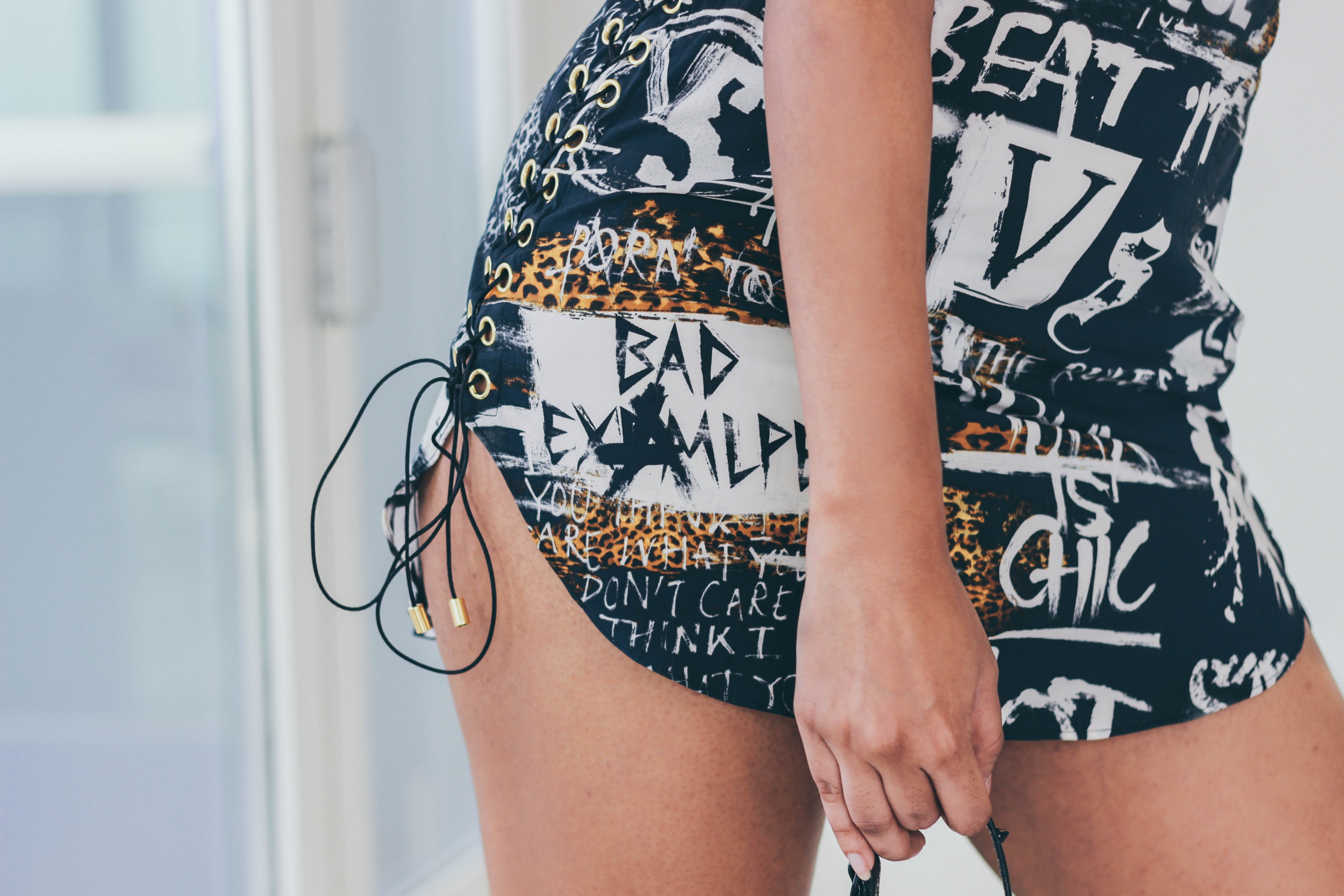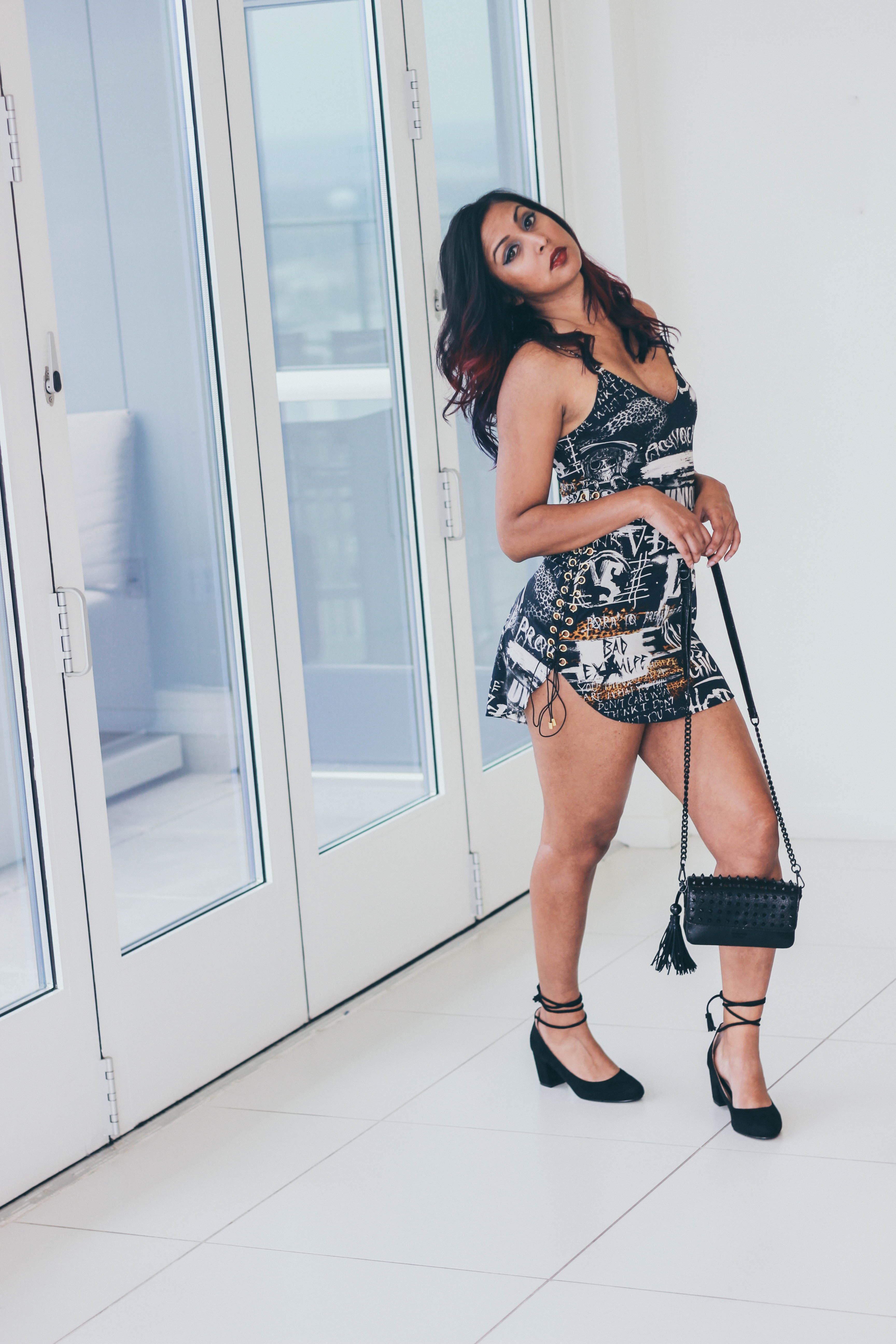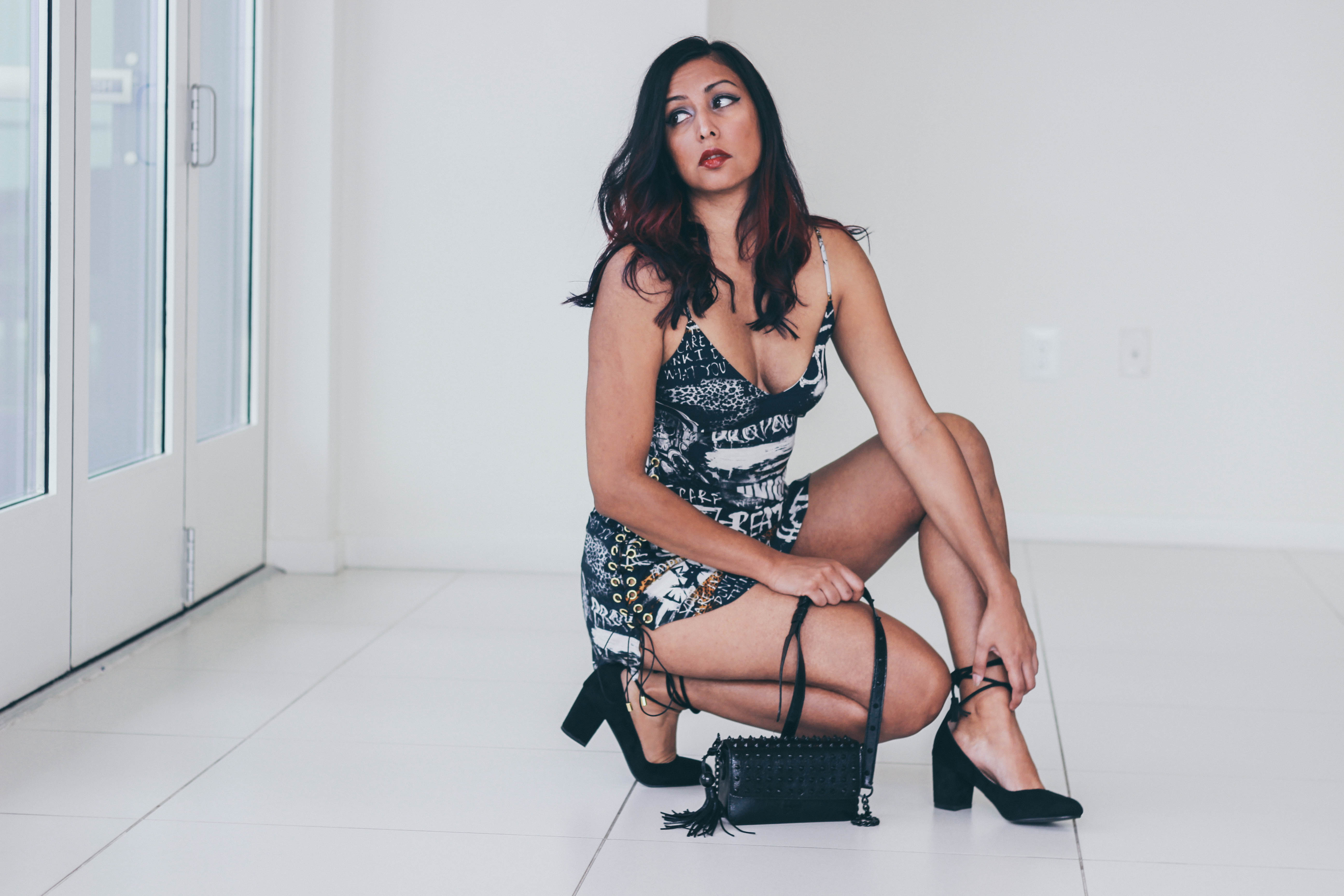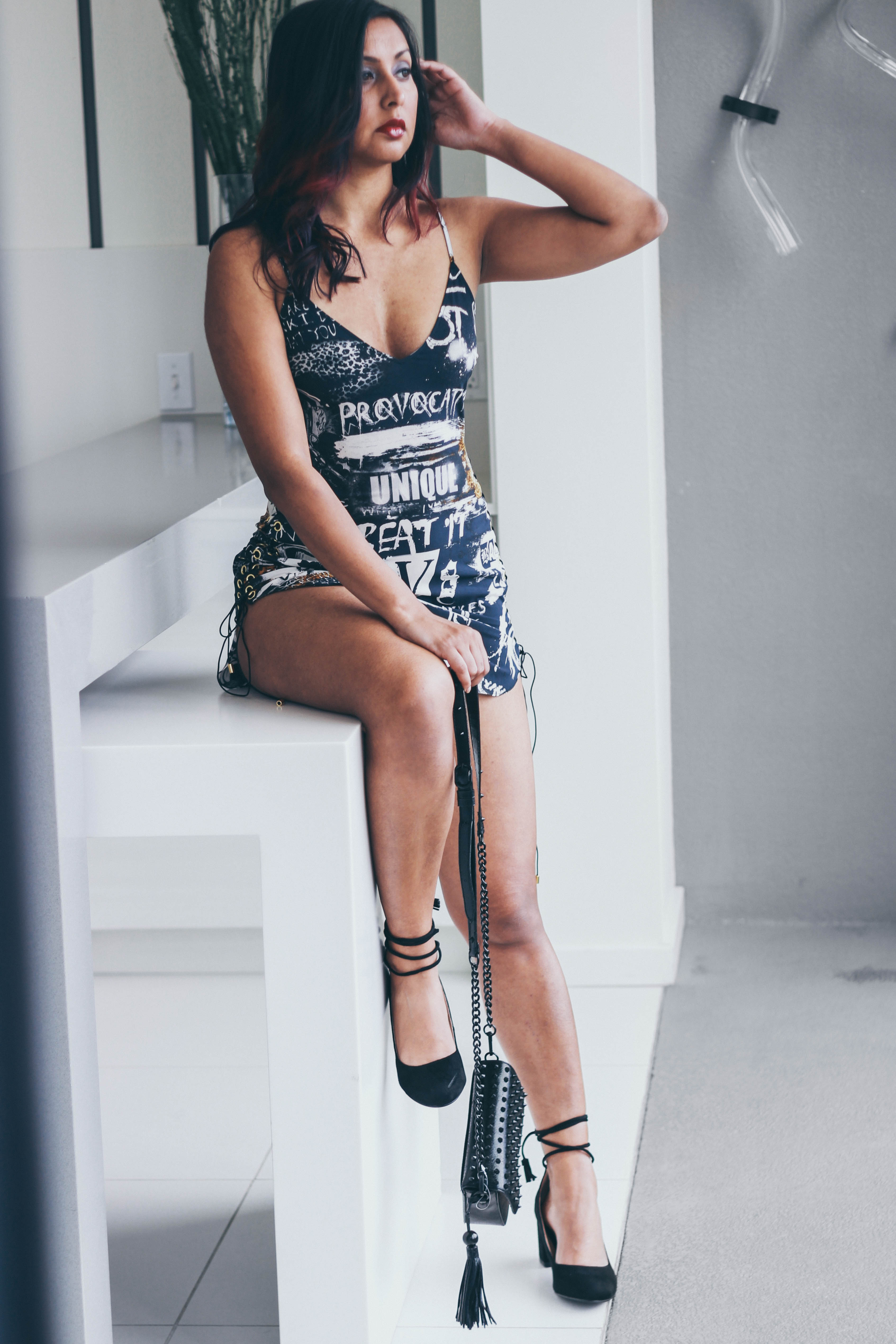 Dress: Victoria Secret x Balmain
Shoes: Allegra
Purse: Victoria Secret x Balmain